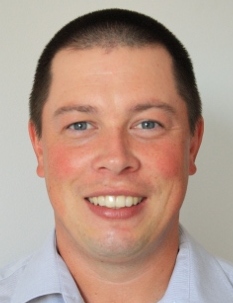 Personal records
Jan Faix
Location: Prague 9
Phone: +420 601 225 905
LinkedIn Profile
Email
Summary
I'm able to take project from start to finish, from general point of view to deep technical detail. As a team leader I also benefit from my IT administrator skills. I was responsible for many important IT changes for companies I worked for, each of it required cooperation with people, analysis and precise planning, understand the technology, to full fill required deadlines and always deliver the best expected result. 
I'm seeking for new job, where I can use my skills as Team Leader in IT Infrastructure and my administrators experience. My preference is open source software, so Linux is my choice. I like wide range of activities and responsibilities in given projects, rather than to be dedicated for one particular area of my work. I'm open new challenges to provide services in IT branch.
Work experience
03/2015 till now, Equa bank a.s., Prague, Czech Republic
IT Infrastructure Team Leader
Responsibilities:

team members management from hiring, psychical and technical support, education in area of understanding internal process and communication, to delegation of internal infrastructure projects and being guide to advisor during whole task to successful completion
infrastructure architecture design, sizing and planning in area of servers, storages, networking (switches / firewalls), backups, ISP and hosting services
preparing tenders and contractation for all purchases in cooperation with vendor management, legal and financial departments
budget planning for all infrastructure projects and forecast for 5 years ahead
Projects:

analyzing, preparing and sizing secondary data center and migration of critical systems to stretched clusters preferably in active / passive mode
storage system replacement and migration to stretched AFA (IBM) in synchronous replica
central datacenter firewall replacement from Check Point to Palo Alto, HA cluster sizing
replacement of core and leaf network to 10Gbits optical datacenter switches (Cisco Nexus)
improving and regularly commencing Disaster Recovery tests of business continuity running systems from only one data center
migration from various Linux distributions to Red Hat Enterprise Linux 7
migration from Windows 2008 to 2016 including Active Directory, PKI and Exchange
backup system migration from EMC / Avamar to Commvault
09/2013 – 01/2015 Salsita Software, s.r.o., Prague, Czech Republic
IT administrator of local systems and cloud services for internal users
Migration of local servers and services running on VMware to Amazon cloud computing.
Docker containers deployment on Amazon EC2 instances using AWS S3 persistent storage.
Servers and workstation backup solution CrashPlan (EU) implementation.
Continues Integration migration from local Jenkins CI to Heroku & CircleCI (PaaS).
Migration of local Wi-Fi to seamless roaming solution using Ubiquiti Unifi.
Local internal support of JavaScript developers (various Linux, Apple OS X and Windows).
Left because of invitation of former boss from ING Bank to Equa bank.
07/2004 – 07/2013 Leasing České Spořitelny, a.s. / s Autoleasing, a.s., Prague, Czech Republic
08/2007-07/2013 IT senior administrator of local systems for internal users
07/2004-07/2007 IT specialist of local systems for internal users
Linux, Windows and Exchange email systems high availability services administration.
Build replication site in secondary data center for Disaster Recovery Plan in VMware.
IT security (CIS) baselines implementation for Windows and Red Hat Linux.
IT process mapping, management, improvement and procedure documentation author.
HelpDesk, IT Knowledge Base and SAM / HAM inventory systems design and implementation.
Microsoft Windows server and workstation migration (2000-2008 / XP-7).
Local internal end user support, non-business hours on-call support.
Choose to leave because of restructuring.
08/2001 – 07/2004 ING Bank N.V. , Prague Branch, Czech Republic
07/2003-07/2004 IT administrator of local systems for internal users
08/2001-07/2003 Electronic banking specialist and corporate customer support
Microsoft Windows 2000/2003 Active Directory implementation and administration.
PKI cryptography system for secure communication with ČNB (BankSecure) administration.
Migration to Windows Server Active Directory 2000 from Novell NetWare 4.
MultiCash electronic banking specialist, system administration and corporate clients support.
Left because of invitation of former boss from Ernst & Young to Leasing České Spořitelny.
Education
09/1997 – 06/1998 Private School of Computer Technology (now VŠMIEP), Prague
• finished by leaving exam Certificate Electronics of computers
09/1993 – 06/1997 Euroschool in the Czech Republic, Prague
• branch of economy and accounting, finished by leaving exam A level
Language skills
• Czech native speaker
• English fluent
Soft skills
team leader skills from advisory to decision making
communication within team to broad cooperation between multiple teams
time and capacity planning from daily operation to long term projects
hiring employees, conducting interviews
process of preparation and launch of vendor contracts
infrastructure architecture development, desing, planning and sizing
leading from small infrastructure project to cooperation on company-wide projects
infrastructure budget planning and forecasting up to 5 years and more
Technical skills
Red Hat Enterprise, SUSE Enterprise Server and Debian Linux distributions administrator
VMware ESX with vRealize Operations up to 6.7 virtualization administrator
Microsoft Windows Server up to 2016 (Active Directory, DFS etc.) administrator
Microsoft Exchange up to 2016 administrator
Networking architecture design (Ethernet/IP), management of various routers and switches
IT security baselines (CIS) management for networking, services and operating systems
BeyondTrust Privileged Account Management (PAM/PIM), Multi Factor Authentication (MFA)
IBM Storwize / Flash System, HP EVA, Dell Compellent SAN storage administrator
Commvault, EMC Legato and Data Domain backup systems administrator
Docker containers (Amazon EC2 / AWS S3) cloud services orchestration and administration
Continues Integration implementation and deployment (Jenkins, CircleCI)
Nagios and alike application monitoring system configuration and administration
Certification Authority (CA PKI) administration (Microsoft, PGP)
Software patch management in Red Hat Satellite and Microsoft WSUS
Microsoft and Citrix Terminal Services administration
Hobbies
I like traveling in Southeast Asian region, mainly Thailand, Cambodia, Laos and Vietnam to meet different cultures. I enjoy tasting their cuisine, seeing a way of life of local people and their history and religion.
Interested in worlds ancient empires history, but I enjoy reading of any kind of literature.
In computer realm, I prefer free software as a Free Software Foundation member.
Contributor of Avaaz movement, which is trying to pin out and solve world's worst crimes against humanity and nature.
Driving license: A, B, C, T